Best Lip Scrub Ever
Love all Spekta lipstick shades! They are amazingly matte and super long lasting. Recently tried their lip scrub and it's one of the best lip scrubs I have ever tried. It exfoliates so well and has a plumping effect too!

Spekta is my new Love
Spekta has very unique nailpolish shades. Their polishes give you gel shine effect without the use of UV/LED lamps. Its a 10/10 buy. I'm sure all those who own Spekta would be proud of their purchases!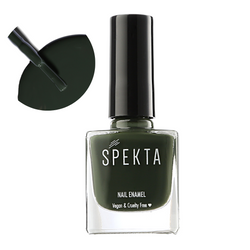 Long Lasting Lipsticks
Spekta has a one of a kind range of lipsticks and lip toppers. Alpha has now become my daily go to lipstick. The matte lipstick lasts for long. The MVP is a great lip topper!